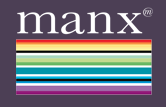 Established for over 30 years, Manx began manufacturing carpets on the Isle of Man, building a reputation for quality, service and reliability.
The tradition, expertise and craftsmanship accumulated over the years now ensure Manx Carpets produce some of the country's finest wool rich twist pile carpet.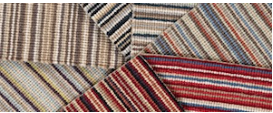 Luxurious Wool
For the ultimate in comfort and luxury, wool is the perfect choice. Wool is durable, resilient, affords comfort and safety - and wool is a renewable resource! Wool fibres are naturally superior to synthetic fibres as well as longer lasting, inherently flame retardant and resistant to dirt and crushing.


Arden
Banquo
Bowland
Brunswick
Cadiz
Castle Berbers
Classic Berber
Cotswold
Craven
Designer Berbers
Donegal
Harvard
Hebridean
Landmark
Macbeth
Natural Shades
Natural Tones
Pandora Plains
Tempest
Tomkinson Berber
Tomkinson Twist
Easy Living Man Made
Man-made carpets come in two main varieties: Nylon and polypropylene. Polypropylene is the most popular, but Nylon offers added luxury. Both fibres produce family-friendly carpets that are easy to maintain.


Desire
Escape
Extravagance
Indulgence
Luxury Comfort
Mystique
Sumptuous
Super Ultimate Twist