Family owned and run since 1919, we share family values; we care about you, each other and what we do. We're passionate about creating a great experience for you, wherever you are in the world – and wherever we are in the world.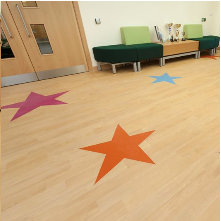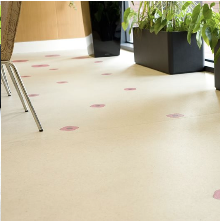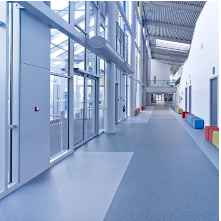 Safety Flooring
Heavy Duty Solutions
Altro Unity 25, Altro Classic 25, Altro Designer 25
Our 2.5mm safety flooring provides outstanding durability and sustained slip resistance, and are the ideal choice for extreme heavy duty areas where extra protection is needed. Their excellent resistance to mechanical or physical damage makes them firm favourites in demanding environments like education, industry and healthcare. These three heavy duty ranges offer contemporary, industrial or decorative design options. Easy to maintain and clean, they provide lasting appearance retention and are backed by lengthy 20 year product warranties and 25 year life expectancies. And where ease of maintenance and aesthetics are key, Altro Unity 25 offers a fresh palette and PUR technology.
Versatile Solutions
Altro Walkway 20, Altro XpressLay
Providing sustained slip resistance, excellent durability and ease of installation, these low maintenance safety floors are easy to clean and perfect for busy areas. Plus, they offer a great choice of colour, and chipped and non-chipped varieties for design flexibility. Apart from traditionally adhered ranges, we also offer a truly sustainable, recyclable and reusable, adhesive-free option: Altro XpressLay. It's suitable for lots of different applications and is ideal for use where original substrates may need protecting or where sustainable criteria must be met. Altro XpressLay is also the only safety floor that's 100% recyclable or reusable post-consumer.
Inspirational Solutions
Altro Suprema II, Altro Wood Safety
These safety floors are designed for areas where aesthetics, sustainable slip resistance and durability are all equally important. They offer a huge colour choice (Altro Suprema II has up 40 plain and chipped options), can reproduce the natural warmth of nature (Altro Wood Safety), and their non-sparkle finish makes them perfectly suited for dementia and care homes. They're also ideal for public areas like receptions, corridors, shops, cafes, wards and day rooms, where appearances are especially important.
Special Application Solutions
We've also developed flooring solutions for demanding environments with particular requirements.
For kitchens / catering - Altro Stronghold 30
The wet and greasy conditions of kitchens prone to frequent spillages are catered for by a 3mm safety floor which boasts Altro's highest rating for slip resistance.
For industrial applications - Altro Atlas 40
A 4mm option gives enhanced resistance to chemicals, indentation and mechanical damage, making it ideal for use in locations like areas with light engineering and chemical processing.
For barefoot/shod - Altro Aquarius
For wet areas where people could be barefoot or wearing any type of shoe, Altro's revolutionary Altro Aquarius is the ideal solution. It can be used in wet and dry locations including bathrooms, shower and changing areas, found in healthcare, leisure and social housing environments.
Smooth Flooring
Altro Wood Smooth
This new wood-look smooth flooring brings warmth to any environment. Altro Wood Smooth™ shares its palette with the new Altro Wood Safety range and has been designed to work in conjunction with it in those areas where you require different levels of slip resistance without compromising on aesthetics. It is easy to maintain and can be welded to provide a hygienic surface, making it ideal for areas where infection control and high standards of cleanliness are required.
Altro Wood Smooth Acoustic
Altro Wood Smooth Acoustic™ allows you to extend the use of the Altro Wood range into those areas where noise reduction matters to improve the wellbeing of users.
Altro Zodiac Smooth
This new smooth range offers a versatile, flexible design in wide choice of 24 colours. Altro Zodiac features tonal neutrals that work together as well as vibrant, on trend colours. Characterised by its monolithic look, Altro Zodiac is solid and reassuring, while offering enough complexity to deliver discrete and sophisticated installations with light and dark tonal areas where required.
Rubber Flooring
Altro Nuvola Cirrus
New Altro Nuvola Cirrus™ offers a wide range of 13 chipped designs with subtle, background colours. The palette has been designed to offer you the scope to co-ordinate with Altro safety flooring ranges including Altro Unity, Altro Walkway 20 and Altro XpressLay, lending it to installation in areas adjacent to those where slip resistance is key.
Altro Nuvola Stratus
This new range offers 13 colours in a studded, resilient rubber floor, enabling you to create versatile and beautiful interior environments. With an iconic, textured stud giving interest and depth, Altro Nuvola Stratus™ offers a broad palette of trendy, cool, intense, vibrant, rich and playful colours.
Resin Flooring
Coatings
For concrete floors and finished walls to provide chemical and abrasion resistance. Suitable for moderate pedestrian traffic, such as stores and plant rooms, will not hide substrate imperfections or texture
AltroSeal UVR-WB provides a cosmetic seal coat to epoxy resin systems, where a matt finish is desired.
AltroSeal UVR provides a silk finish seal and is ideal for light duty areas where chemical spillage is likely.
AltroCoat is moisture tolerant and ideal for use onto newly installed cementitious substrates. It is a fast-track, cost-effective solution.
For a degree of slip resistance choose AltroCoat Plus, AltroTect Plus or AltroSeal UVR Plus.
High-build coatings for added wear resistance for warehouses, workshops etc.
AltroShield SF is a high-build epoxy resin coating with excellent chemical and abrasion resistance, ideal for warehouses and light industry.
With a gloss finish in a wide range of colours, including bespoke options, AltroTect has excellent chemical and abrasion resistance and is suited to warehouses, industrial units and aviation hangers.
Multi-layer Coating Systems
In single colour or decorative effects, suitable for moderate to heavy pedestrian traffic and intermittent wheeled traffic
AltroCast provides a durable monolithic floor finish to meet slip resistance requirements for wet conditions. Available in AltroCast Single Colour or AltroCast Multi-Colour options.
Altro Mosaic encapsulates decorative acrylic flakes in AltroTect clear epoxy resin. It is available in two distinct, decorative systems, both with a full scatter of multi-coloured paint flakes: Altro Mosaic Texture has a high gloss finish whereas Altro Mosaic Glaze, has a glazed matt finish.
Epoxy Flow Applied Systems
Combine resin and fine aggregate to create a trowel or specialist rake flow applied system with a perfect, flat high gloss resin finish for dry areas
AltroFlow EP provides an easily cleaned, smooth surface, with good chemical and impact resistance, suitable for commercial, pharmaceutical and dry-process locations.
AltroStat SD flow is available as a static-dissipative alternative.
Epoxy Screeds
These Epoxy Screeds contain a higher percentage of aggregate than thinner systems, applied at depths of 3 mm or greater, for medium duty areas for wheeled traffic or heavier duty pedestrian areas
Altro TB Screed provides a high strength, chemically resistant, decorative floor finish, which is available in bright or natural colours.
For a rapid return to service, choose Altro TB Rapicure epoxy screed, perfect for custodial and dry-process areas.
AltroScreed Quartz EP is a high strength, chemically resistant, decorative floor finish, ideally suited to medium-duty production areas, circulation areas and laboratories.
For a more ambitious design palette, choose AltroScreed Quartz Boutique, inspired by the beauty of gem stones.
Altro SoloSafe is a slip-resistant, decorative epoxy screed incorporating Rapicure technology, frequently specified in leisure, education, food, drink, pharmaceutical and custodial environments.
For exceptional abrasion and chemical resistance opt for Altro Multiscreed EP Naturals, available in nine popular, natural colours.
Altro Terrazzolite EP affords the level of design flexibility that will challenge your perceptions of resin floor applications. Produce a custom design from 27 background colours and a choice of five marble chip colours.
Grip Systems
Slip resistant flooring for areas of frequent spillage or slight incline. Different size aggregates determine the level of slip resistance.
In 26 colours, incorporating 50-mesh aggregate, AltroGrip provides excellent impact, abrasion and chemical resistance.
For enhanced slip resistance plus the option of a decorative finish, AltroGrip Quartz features a larger aggregate size.
For wet areas, such as showers and wet production, where slip resistance is a priority, Altro TB + Cast offers excellent slip resistant flooring with a nominal thickness of 4.5mm.
Static Control
Create safe conditions for potentially hazardous or electronically sensitive equipment with static control flooring.
AltroStat SD provides a smooth gloss finish, with the option to produce a matt finish if desired.
AltroScreed Quartz EP SD boasts multi-coloured aggregate for surface texture with slip resistance.
Vertical Systems
These wall solutions are ideal for challenging environments where more commonly used wall surfaces will not provide the required level of performance
AltroSeal UVR is a polyurethane coating offering chemical and UV resistance.
AltroCoat V is a moisture-tolerant epoxy resin, which can be applied to damp substrates.
AltroTect V epoxy coating boasts hiding power and a gloss finish.
Altro Mosaic's multi-layer finish can be vibrant and glossy or subtle and glazed.
Altro TB Screed and Altro TB Rapicure are available in standard and fast-cure, silk or matt and provide a heavy duty easy-clean surface.